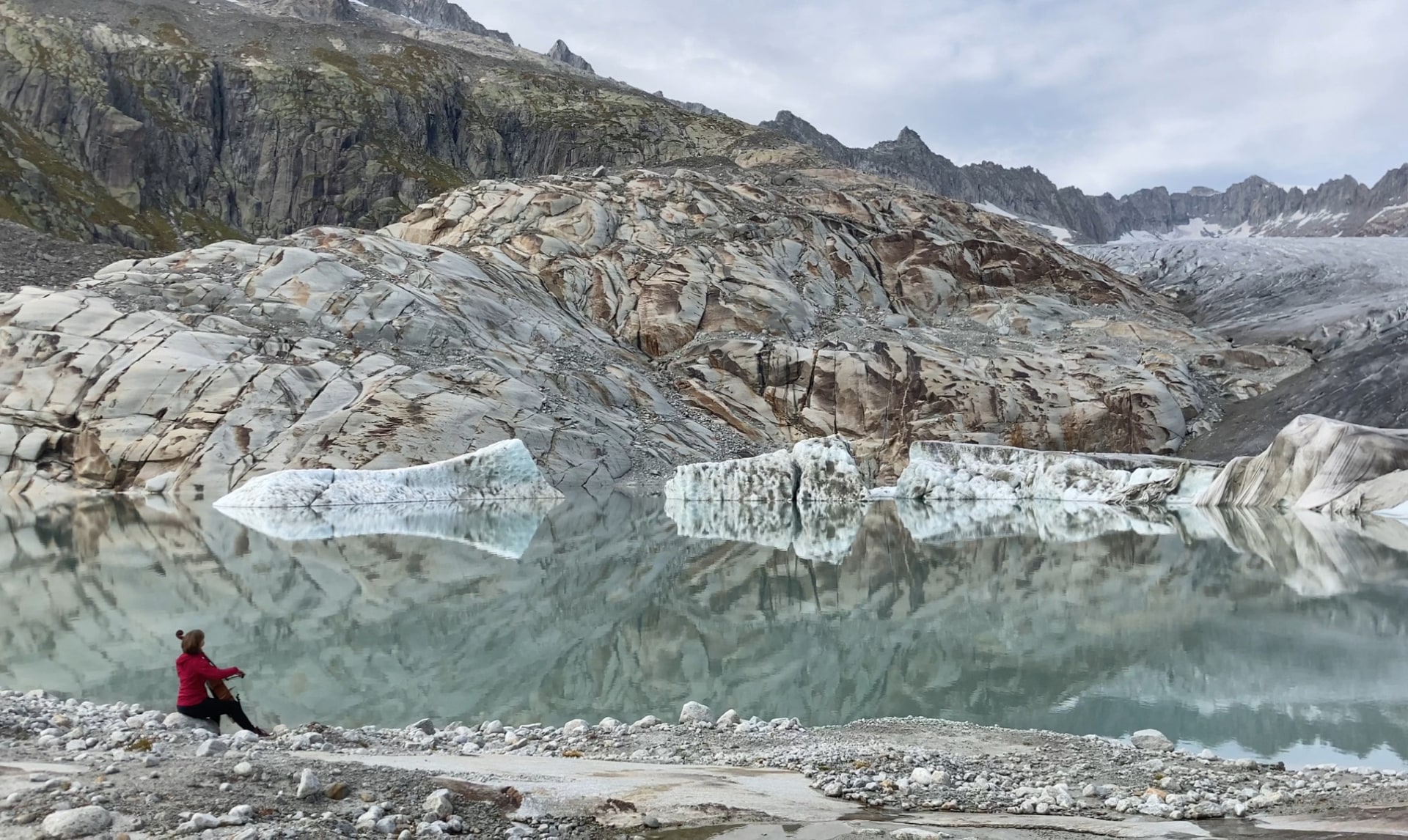 Tanja Tetzlaff
SUITES FOR A SUFFERING WORLD
Bach | Cello Suites · Encke | Black Ice
Melting glaciers, desertified landscapes, flooded communities: climate change is having an alarming impact even in Europe. What are we humans doing to this wonderful planet?
Aghast at the depredation and destruction of our unique ecosystems, the renowned German cellist Tanja Tetzlaff wants to ask Nature for forgiveness with this film project. She will travel with her instrument to places in Europe where climate change has already become reality and visibly dealt severe wounds. Surrounded by sometimes bizarre scenery, she will perform Johann Sebastian Bach's Cello Suites Nos. 4 to 6, contrasting them with works specially composed for her by Thorsten Encke. She levels accusations, stokes resistance and touches us with her virtuoso playing. The beauty of the music stands in sharp contrast to the often-dramatic images of damaged Nature, combatting the finality of destruction.
A moving musical and visual plea for greater care and humility toward the beauty of our planet – at once ravishing and disturbing.
Premiere: 14.4. at Lichthaus Kino Weimar
Presented by Tanja Tetzlaff | Glenn Gould Bach Fellow 2021-23
made possible through the Glenn Gould Bach Fellowship of the City of Weimar
supported by the Philip Loubser Foundation in Cooperation with the Thuringian Bach weeks: https://de.ggbfellowship.org
Instagram